Community Help Hub – working together to support our communities
Community groups across our borough are pulling together in an unprecedented way to support people during the coronavirus (COVID-19) crisis.
To ensure that they are able to coordinate all our efforts effectively, Barnet Council is working with the Barnet Together partnership, and a task force of charities, faith groups and businesses to support residents. The have set up this Community Help Hub to create a network of local support that will help our communities remain resilient as the COVID-19 pandemic unfolds.
Visit https://engage.barnet.gov.uk/communityhelphub
---
Little Oaks – Pre School Ideas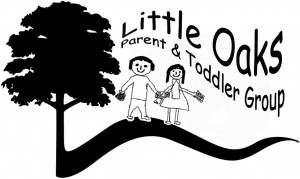 While Little Oaks our Thursday monring Parent and Toddler Group is not able to run, Ms Finnegan thought that you might like to try out some of these activities at home. You can tell us all about what you did when we return to school:
Pre-School Home Activities edition 1- click here
Pre-School Home Activities edition 2 – click here
---
---
Information to support with dealing with Anxiety
During these challenging times the welfare and wellbeing of our children is a top priority. Here are good links to help with understanding and how to support children who are displaying anxiety or worries:
https://youngminds.org.uk/media/2957/top-ten-tips-poster.pdf   (for teachers/parents)
https://www.annafreud.org/media/11160/supporting-schools-and-colleges.pdf  (teacher support)
https://www.childline.org.uk/toolbox/calm-zone/ (children)
https://www.priorygroup.com/media/594863/understanding-childhood-anxiety-v1.jpg (parents/children)
You may also be interested in these strategies to support with dealing with Anxiety:
https://youtu.be/NAldSdx-jps – Hand and start breathing exercise
https://youtu.be/e6z6TJ1wQDM – rhythm and butterfly breathing
https://youtu.be/5Q-EoWSJQJg – externalising worries through use of worry dolls/plaques
https://youtu.be/FbhUxg9eHDE – muscle tensing and releasing tool