Woodcroft Curriculum Statement 
Curriculum Aim
Our intent is to ensure that our pupils experience a wide breadth of study and have, by the end of each key stage, acquired the knowledge to succeed in the next phase of learning.
Learning Principles 
Our learning objective is for pupils to have, in their long-term memory, an ambitious body of knowledge acquired through well sequenced programmes of study.
---
Curriculum Intent 
ASPIRATION & INSPIRATION
Our Artistic, Sporting and Digital Lives at Woodcroft are promoted through our AIM@ programmes. These are intended to raise aspirations and inspire dreams. They encompass everything we do to enrich and extend the school experience 'over and above' the national curriculum and are underpinned by consistent values.
To be inspired to have a dream…and ambition, an objective, a target
To have in mind a purpose…To reason, to reflect, to plan
To strive toward a goal…To pursue, to participate, to contribute
To take part with others…In partnerships, collaborations and friendships
To have the knowledge needed to take first steps together towards success at Woodcroft
Developing our aspirations and inspirations act as curriculum drivers to shape our curriculum breadth. They are derived from an exploration of the backgrounds of our students, our beliefs about high quality education and our values. They underpin our school ethos –Together Towards Success – and are used to ensure we give our students appropriate and ambitious curriculum opportunities.
---
Cultural Capital: The Woodcroft AIM Programme
PSHE, SMSC, British Values and Enrichment are linked to our AIM@ principles at Woodcroft. These run on an annual cycle of aspirational and inspirational themes. These themes are supported by our PSHE scheme of work that provides consistent termly PSHE objectives. 
Links are mapped across termly schedules and associated with published 'Big Picture' enrichment programmes.
The roots of Woodcroft's curriculum is founded on British Values with strong links to Spiritual, Moral, Social and Cultural (SMSC) education. These are celebrated and reinforced on a daily basis through the Woodcroft AIM Values: Respect, Passion, Honesty, Determination, Teamwork, Self Belief that support our ethos – Together Towards Success.
The core subjects of English, Mathematics and Science provide a basis of all curriculum learning. However, we have developed three defined programmes for Arts Education, PE & Sport,  and Digital & Technology Learning that run throughout the school. 
These three areas expand, extend and enrich the entire curriculum through:
The provision of additional opportunities that enrich and extend the core curriculum

Offering the broadest range of extracurricular experiences

Hosting the best facilities used with consistent principles 
The AIM@ provision for each of the three aspects (Arts, Sport, and Digital Technology) takes place throughout each and every year at Woodcroft. Consistent AIM@Principles underpin each of these three aspects.
This planned delivery of Cultural Capital gives our students the vital background knowledge required to be informed and thoughtful members of our community who understand and believe in British Values.
---
Curriculum Scope and Breadth
KS1 Curriculum Map
KS2 Curriculum Map
The scope and breadth of the curriculum at Woodcroft is shaped by our curriculum drivers, cultural capital, National Curriculum subjects and our ambition for students to study the best of what has been thought and said by many generations of academics and scholars.
We distinguish between subject topics and threshold concepts.
Subject topics are the specific aspects of knowledge that are studied
Threshold concepts tie together the breadth of  subject knowledge. The same concepts are explored in a wide variety of different topics. Pupils will return to the same concepts over and over; gradually deepening understanding the subject.
Threshold concepts for the National Curriculum coverage are divided into three Phases*. We call these Milestones**:
(** click on the milestone links above for a detailed breakdown of the knowledge learning expectations and progression throughout each Milestone)
(*Nursery and Reception classes follow the Early Year Foundation Stage Curriculum)
The milestones provide a cohesive progression model for our curriculum from when a pupil enters the school until the end of Year 6.
For each subject of the curriculum we identify specific categories of knowledge that enable pupils to express their understanding of the threshold concepts. Teachers plan lessons to cover each these knowledge categories, making each subject distinct.
Knowledge webs for every topic are published on the Treehouse. The Treehouse is our virtual learning environment. The cover the essential knowledge that children should learn . They are designed to help pupils make connections between each topic. This enable children to form strong and meaningful learning bonds.
Our progressive curriculum milestone expectations, supported by clearly defined knowledge for each subject, enables children to deepen their understanding. Within each Milestone, pupils gradually progress in their learning through three cognitive domains from basic to advancing and then deep understanding. The goal for pupils is to display sustained mastery at the 'advancing' stage of understanding by the end of each milestone. The most able pupils will be able to demonstrate a greater depth of understanding at the 'deep' stage. The time-scale for sustained mastery and greater depth is two years of study within each milestone phase.
As part of our progression model we use different teaching methods in each of the cognitive domains of basic, advancing and deep. This is based on the research that argues that more direct instruction should be in the early stages of learning and more independent learning approaches used later. We use direct instruction in the basic domain and problem based applications in the deep domain.
A fundamental aspect of our curriculum progression mode are planned  progress assessment tasks. These are based on  learning expectations of a milestone in each cognitive domains from basic to deep. teachers are able to make comparative assessments of pupil progress based on how pupils independently apply their learning to these these tasks.
---
Implementation
We understand that learning is invisible in the short-term and that sustained mastery (deep learning) takes time.
Our curriculum content is subject specific. We make intra-curricular links through our knowledge webs and curriculum mapping to strengthen learning within a subject.
Continuous provision, in the form of daily routines, replaces the teaching of some aspects of the curriculum and provides frequent practise, revision and retrieval of previously learned content.
---
Impact
Because we believe that learning, in its simplest definition, is a change to long-term memory it is impossible to see progress in the short term. 
We look at the pupil learning practices taking place in the classroom to determine whether they are appropriate, related to our curriculum goals and producing sustained long term results.
We then use comparative progress judgements in two ways:
Tasks are set in class and used proof of progress assessments at various points within a unit of work (subject topic). A pupils ability to independently apply their knowledge to these tasks enable teachers to identify the cognitive domain in which the child is working (basic, advancing or deep).

Then, by comparing a pupils work over time through a reviews their Progress Assessment Tasks we are able to make judgements about their learning progress.
Whole school Impact of the curriculum is reviewed in accordance with the schools agreed Monitoring and Review Schedule.
The monitoring schedule works on a 3 week rotation:
During a Year Group Focus Week reviews the ongoing work are carried out within a year group

Specific Subject/Aspect Reviews look for sustained coverage and mastery of threshold concepts across the school

SLT Summary Review Meetings ensure decisions are moderated and professional feedback occurs
Each year group will have two focus weeks during the year. Each individual subject will have one focus week (apart from English and Maths that have two).
Curriculum monitoring is however a collaborative and shared process between professionals and stakeholders
Subject Leaders will also monitor / support / collect data from classes on an ongoing basis according to their roles, responsibilities and current priorities of the school. Performance Management Reviews take place separately to this process.
---
Curriculum Continuity Plan.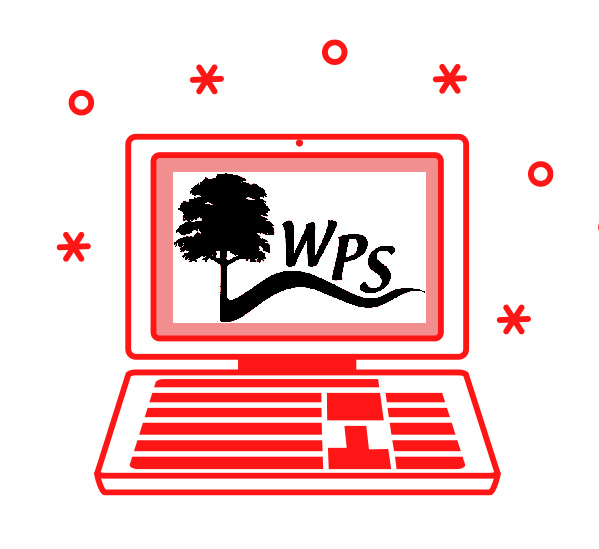 We expect that there might be times when individuals, classes or even the whole school is asked to lockdown or self-isolate. To overcome these possible disruptions to learning we are developing a comprehensive plan to maintain school and teaching.
Learning Continuity Aims 
Enable a seamless transition to online learning if a class or the school is required to self isolate.

Provide a consistent school offer for individual pupils who are required to self isolate.

Enable teachers to maintain 'remote' class teaching responsibility if they are required to self isolate.

Integrate the Google Platform into regular teaching practice.

Develop independence and confidence with online learning.

Make regular use of digital technology to support learning
What you can expect from our Learning Continuity Plan:
● We will post weekly learning schedules every Friday in your child's own Google
Classroom – you can see what your child will be doing in class.
● Homework Brain Builder activities will now be published via the Google Classroom and will include:
○ Online learning app expectations e.g. Khan Academy / Prodigy / Time Tables
Rock Stars etc
○ Topic based research linked to content and links to the new Treehouse
○ A creative activity
● Termly topic information published on the new Treehouse including essential knowledge
page, vocabulary lists, web links, writing checklists, spellings, stories and videos
● A full suite of independent learning applications is also available . Check out the
new 'App' button (make sure your child has logged in – most require no extra
sign-in)
Our aim is to be able to move seamlessly to online learning if the school or a year group goes into lockdown again. If your child needs to self isolate, you will be able to maintain their learning by using the suite apps, setting them activities at home based on the class learning schedule, completing their Brain Builder Homework and encouraging your child to learn the information on their class Treehouse pages.

Visit our Woodcroft Online information page to find out more about our virtual school for online learning.
---
Click on a curriculum subject listed below:
English   Mathematics   Science   Computing   Physical Education   Music   History   Geography   Spanish   Design and Technology   Art and Design   Religious Education