Woodcroft Online
Remote Learning Provision at Woodcroft
Welcome to the Woodcroft Online our virtual school to support children who are absent from school for any reason.
Woodcroft Online offers you instant access to continue your learning at home. This provision comprises of 3 key elements that are always available and part of our everyday, 'blended' curriculum:
G Suite Education: : including Google Classroom and the full access suite of Google Education applications
The Woodcroft Treehouse: our class curriculum site
Educational Applications: selected, high quality, learning application that are used in school and at home
These 3 elements underpin our Learning Continuity Plan.
What you can expect from our Learning Continuity Plan:
We will post

weekly learning schedules

every Friday in your child's own Google Classroom – you can see what your child will be doing in class.

Homework

Brain Builder activities

will now be published via the Google Classroom and will include:

Online learning app expectations e.g. Khan Academy / Prodigy / Time Tables Rock Stars etc

Topic based research linked to content and links to  the new Treehouse

A creative activity

Termly topic information published on the

new Treehouse

including essential knowledge page, vocabulary lists, web links, writing checklists, spellings, stories and videos

A full suite of independent learning applications is also available . Check out the new

'App' button

(make sure your child has logged in – most require no extra sign-in)
Our aim is to be able to move seamlessly to online learning if your child is absent or the school  closes. Parents will be able to maintain their child's learning by using the suite apps, setting them activities at home based on the class learning schedule, completing their Brain Builder Homework and encouraging your child to learn the information on their class Treehouse pages.
---
Introducing 'The Treehouse' Curriculum Site
Check out our new and updated class curriculum pages that we call 'The Treehouse

'
                                                                   https://sites.google.com/woodcroft.barnet.sch.uk/thenewtreehouse/home
(You will need to be logged in to the website with your child's account to view the Treehouse)
Make sure you take time to visit the website and ask your child to login. Then click on the Treehouse icon (look down the right column) and select your child's year group. There you will find lots of information about your child's learning topics for this term. You will find:
Core knowledge pages (information we will expect the children to learn about and remember)

Key vocabulary (to check children can spell and understand)

Useful links and videos (to do that bit of extra research)
Teachers will be adding more information all of time. We will use these pages both in school and for homework to support pupil learning.
---

At Woodcroft we have used the Google platform for many years. We believe that this gives us the tools to integrate school learning with the online world and offer easy, safe and secure home access. If you are interested in finding out more about the services on offer take a look at this website:  https://teachfromanywhere.google/intl/en-GB/
Google Classroom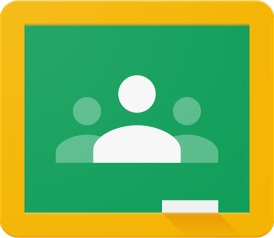 Y1 to Y6 pupils should check Google Classroom to view their homework assignments each week. Homework will be a blend of online and creative activities. We would love to see photographs or videos of creative work, and these should be submitted via Google Classroom.
More information about leaning online can be found on our Treehouse when pupils are logged on: https://sites.google.com/woodcroft.barnet.sch.uk/thenewtreehouse/lockdown-guides?authuser=0
---
School Closure Arrangements
If the school closes our teachers are still there to help. Download one of our Virtual School Guides from the links below and get online with your child's class.
Download the guides from the links below …
Engagement Expectations and Protocols
When school building is closed we carry on learning. Pupils are expected to log on and engage with their Google Classroom in the virtual school every day unless they are ill. The school logs and monitors all activity. If your child is ill for more than one day and unable to engage with their google classroom you must notify the school office by telephone and leave a message on the answer machine – just like normal school if they were not going to attend.
If your child has not engaged online for 3 days without authorisation then parents will be contacted by the school.
Day 1:  Pupils are expected to log on every day (Mon – Fri)
Day 2: Parents must notify the school if their child is ill
Day 3: The school will contact all parents if we have not received any notifications
Please note: We may also carry out additional welfare checks at any time.
---
Barnet Children's Centres – Activities for the Under 5s
Pre-School Home Activities edition 1- click here
Pre-School Home Activities edition 2 – click here
---