Starting Reception Class at Woodcroft in September 2023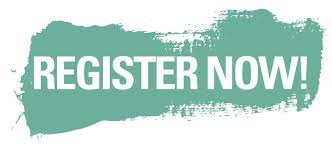 Starting school is an exciting time for both parents and children. You should now be thinking about applying for your child's reception class place to start in September 2023 if they were born between 1 September 2018 and 31 August 2019.
Mr Tallon (Headteacher) will be hosting a meeting for prospective parents early in October to go through the process of application.
---
Online applications opened on 1st September 2022 for Reception Class places starting in September 2023.
All pupils need to apply by Sunday

15th January 2023.

Attendance at our Nursery is not a guarantee of a place. Follow the link below to complete the online application.

The closing date for applications for entry into Reception class in September 2023 is: 15th January 2023
Reception places will be offered to children who will have their fifth birthday between 1st September and 31st August in the relevant academic year of entry.
Application for Reception should be made directly to the local authority.
A place in Woodcroft Nursery is not a guarantee of a Reception place.
Please be aware that Woodcroft's Reception is generally oversubscribed. You MUST apply on time to stand the best chance of gaining a place.
---
Further Information and helpful links
Full details of the application process can be found in the links below:
Letter to Parents about Reception Admissions for September 2023
Applying for Primary School 2023 – Leaflet For Parents
Reception Application Timetable 2023
Barnet's Primary School Admissions Website  includes:
school admission arrangements
how to choose a school
the application timetable
contact details for Barnet primary schools.
There is also a copy of the Headteacher's presentation to parents below:
Headteachers Presentation to Parents – Applying For A School Place In 2023
---
ADMISSIONS CRITERIA
The following criteria will apply to all admissions:-
Children for whom a Statement of Special Educational Needs has been made or is likely to be made and for whom the school has been named.
Other children whom the Chief Executive Officer accepts a medical, social or educational need that the school is particularly able to meet.
Children who have a brother or sister living at the same address, who already attends the school
Geographical location.                                       
Induction
The Headteacher will arrange a meeting with all parents/carers prior to their child entering Reception. This will take place during the summer term prior to your child starting Reception. At this meeting you will be given your child's starting date. Also, if your child did not attend Woodcroft Nursery you will be asked to attend an induction meeting during the first two weeks of the Autumn Term.
In September, all children who are 5 between 1st September and 31st August and have previously attended Woodcroft Nursery will be admitted during September. On entering Reception children will follow a similar pattern of sessions that they have been familiar with in Nursery. After a minimum of 1 week's induction children will then increase their provision up to full time provision. This will generally occur in consultation between parent/carers and the Reception Staff.
It is our aim that all children should be attended part time education within one month and all children attend full time reception by the end of term.
Settling your child into school
For many young children school will be the first real experience away from their families outside the familiar settings of their home. We know all children are individuals and take different amounts of time to settle in. Our experienced staff will be on hand to discuss your concerns.
---
Please Note: To apply for a school place in our current Reception Class please call Barnet Admissions 02083597651
To apply for a place in our Nursery please contact the school office on 02089593244
---
Useful Contact Details:
school.admissions@barnet.gov.uk
Tel: 020 8359 7651
Neighbouring council school admissions