Here at Woodcroft, we aim for every student to develop a love and curiosity for Science. Through providing them with exciting and real life experiences, we hope for them to gain a deeper understanding of the science around them and think about how science will affect their own futures.
Read our recent Newsletter Science Special
Below are some helpful resources for finding out what Science at Woodcroft looks like.
Science Curriculum Presentation
National Curriculum for Science Programmes of Study
Meet our Science Counsellors
The Science Councillors represent each class and meet every half term. They help promote science throughout the school by sharing ideas, organising events and running competitions.
Recent Events
British Science Week 2018 was a great success at Woodcroft check our some of our favourite moments by clicking the link below …
 ConnectED Science Challenge: 
On Wednesday 17th May, the ConnectEd Science group met again for another fun afternoon of experiment activities. This time, Year 1 was the lucky year group chosen and they had a great time creating bubbles, slime and testing whether objects floated or sunk. Thank you Edgware Primary School for hosting this exciting event.
Science Experiment Challenge – 
Year 6 were challenged over their Easter break to find an experiment to conduct at home. Here are some amazing examples of their wacky experiments. Angela created salt crystals and Rayyan made sold bubbles.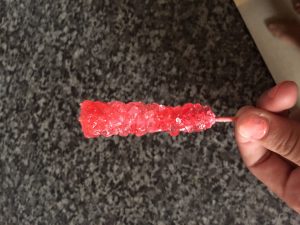 ConnectED Schools Science Experiment Session at Broadfields –
On the 17th January, ConnectED Science met up for a 2nd time for another exciting, experimenting afternoon! Led by Broadfields, children from Year 4 came together to investigate different liquids and their explosive properties. The children had an amazing time and we are looking forward to our next experimenting session together. Which year group will be invited next time?
Lava Lamp Science Challenge –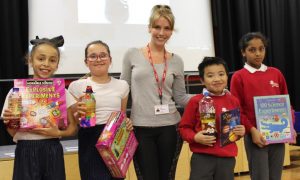 During December, the Science Council set a challenge for the rest of the school to create a lava lamp at home. Over 40 entries were submitted! The Science Council then judged the entries based on appearance and how well the lava lamp bubbled. Prizes were awarded assembly. Well done to all of those that entered.
Connected Schools Science Experiment Session at Woodcroft 
On Wednesday 16th November, Woodcroft hosted an exciting Science Workshop for our ConnectEd partnership schools. Pupils took part in investigations exploring air resistance and aerodynamics. The children in teams on a competition to create an object that would fly the furthest.
Some amazing Science work from across the school
Visit a curriculum subject page by clicking the link listed below:
English   Mathematics   Science   Computing   Physical Education   Music   History   Geography   Spanish   Design and Technology   Art and Design   Religious Education