Rationale
At Woodcroft, we follow the science programme of study outlined in the National Curriculum. The aim of our curriculum is to ensure all pupils:
Develop scientific knowledge and conceptual understanding 

Understand the nature, processes and methods of science through different types of science enquiries that help them to answer scientific questions about the world around them. 

Are equipped with the scientific knowledge required to understand the uses and implications of science, today and for the future.
Curriculum unit organisation
We have carefully sequenced and mapped out our topics in line with the National Curriculum. This sequence of units is listed in the Woodcroft Curriculum Scope.
Curriculum resources
A range of  high quality teaching resources are used to support our science curriculum:

Developing Experts is a fantastic science resource; the website has a wealth of teaching and learning resources and activities organised around the National Curriculum. The website includes teaching slides, worksheets, vocabulary activities, quizzes and videos from experts. Teachers then use Developing Experts as an aid to plan their sequence of lessons and deliver their teaching.
To ensure the  best quality curriculum we also use the following core resources: 
How are lessons sequenced?
Teachers plan a block learning sequence by first considering the intended outcome – what do the children need to know (or be able to do) at the end of the topic? Teachers then design an assessment task that will act as proof of progress or learning. This task informs the direction of learning as the sequence will be planned so the children are able to independently achieve success. Within a sequence of lessons, teaching content will include: opportunities for vocabulary building, reading, scientific enquiry, quiz questions, modelling, guided practise and memory retrieval.
Progression of skills
To ensure teachers consolidate the children's prior learning and knowledge, teachers use the Plan for Progression document which clearly identifies the progression of skills across KS1 and KS2.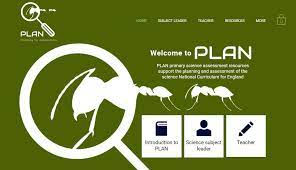 What do science lessons at Woodcroft look like?
The structure of science lessons will vary based on the topic, year group and the individual needs of the children in the class.  However, effective science lessons will include:
Key vocabulary 

Reference to prior knowledge

Input of new information

Guided practise and independent practice

Working scientifically elements 

Misconception/preconceptions 
Key documents and reference
National curriculum science programme of study 
Plan for Progression Planning Matrices 
Teacher assessment exemplification for KS2 Science document 
Visit a curriculum subject page by clicking the link listed below:
English   Mathematics   Science   Computing   Physical Education   Music   History   Geography   Spanish   Design and Technology   Art and Design   Religious Education