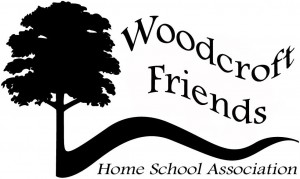 Friends of Woodcroft is your home school parents association.
Next Meeting: TBA
Up And Coming Events: 
Report of the Chair
Last year FOW organised and supported the school by; raising £500 for J Rock with a raffle and cake sale, collecting old clothes to raise £250 through Bags2School, organising the Christmas Fair, running the winter and summer discos, helping out with Christmas lunch and class parties and supporting at school events like International Week, Children in Need and Nepal Benefit Day.
Thank you and well done to everyone who has supported FOW over the year.
About Us
We meet regularly to plan events and support the school. We always advertise our meetings in Woodcroft News, your weekly newsletter, and welcome all parents to come join us, even if you only have a few minutes to spare.
Last year, Friends of Woodcroft organised the Children In Need pyjama day, the Christmas Table Top Sale, the Winter Ball, Easter raffle  and summer discos.
As well as organising fun events for our children, our aim is to raise money for the school. Last year we raised money to support the school's Rock Challenge Club attend the national dance finals in Portsmouth. This year we are raising funds to refurbish the outdoor area of Little Oaks and Acorns.
The more parents who get involved the better! We hope to see you at the next meeting.
Thank you
The FOW Committee
Donna
Mandy
Sharon
Karen
Staff Rep: Mrs J Hatch
Executive Officer: Mr C Tallon