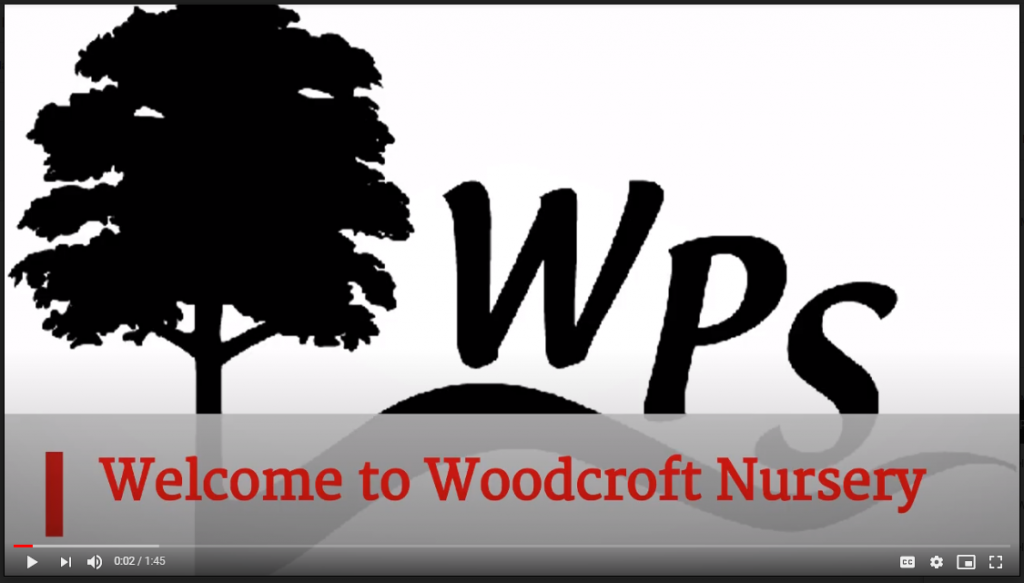 Welcome to Nursery  
Thank you for considering Woodcroft Nursery.
This page will provide some of the information you will need to know if your child starts at Woodcroft.
New to Nursery Meeting
Here is a copy of the Headteachers slide presentation to new parents; it can be view at this link:
https://docs.google.com/presentation/d/1XupnnD6g_UZ0laMTeiZmTYU6JkyxMyTarxz7AAbqHvs/edit?usp=sharing
Getting your child ready for school
Please encourage your child to start using the toilet if they are not yet trained. If they are still prone to having 'accidents' please provide a change of clothes as we tend to run out quite quickly. It is also important in current times to get them used to washing their own hands.
Please encourage your child to join in with family chats and discussions this is very important for their language development. Keep to your home language as language is transferable. It is important to be secure in your first language. 
Uniform
Nursery has a slightly different uniform to the rest of the school, this is grey track suit trousers (joggers), white polo shirt and a red jumper/sweatshirt or cardigan. You can buy the school sweatshirt with the school logo from the office once you have enrolled.
Please put your child in sensible shoes. Trainers in Nursery are suitable.
The children play outside every day, so they need a warm coat, gloves and a hat in the winter as the weather gets colder.
Please put your child's name on EVERYTHING.  It is very difficult to match up clothing to children when everything is the same. 
Please buy a book bag from the school office as the children can only take a book home twice a week if they have a school book bag. Sharing a book from school is a very important part of their reading development. 
Voluntary Contributions
We ask for a contribution of £10 every term for cooking and other essential ingredients such as play dough.  Woodcrotf is a cashless school and all payments are processed online using our Arbor App. You will be give login details after registration.
Arriving at Nursery
We enter Nursery through our own dedicated entrance at the back of the school in Wolsey Grove. This is a safe and secure gate monitored by video camera.
Morning nursery starts at 8.30am and finishes at 11.45am. Please be prompt it is very disruptive if you bring your child late. Also, children who are left at the end of a session become very distressed. 
Afternoon Nursery is 12.15pm to 3.15pm
---
30 Hours Offer and Flexible Provision
We offer a flexible provision in the Nursery, you are entitled to 15 hours free which is 5 sessions. However you can pay for extra sessions.  The 15 hours can be taken to suit you provided we have sufficient places to accommodate your needs. 
It is £16.50 for each extra session over and above the 5 sessions that you are entitled to.  This needs to be booked in advance and is usually an ongoing agreement. There is also a lunch time charge of £2.75 a day. Therefore a full time place plus lunch would be £82.50 plus 5 x £2.75 = £96.25
We cannot accommodate a changing shift pattern.  However if you have an unexpected emergency we are happy to help if we possibly can. 
30 Hours Free childcare. If you are eligible you must have already registered before July. Otherwise you can register now for January.  For more information click here: https://woodcroft.barnet.sch.uk/30-hours-free-childcare-at-woodcroft-nursery/
If your child stays all day please provide a packed lunch.  No Nuts or Chocolate. 
Cool Milk
Please register for milk at 'cool milk' It is free to do so and it means we have enough milk for all the children. Please let us know if your child cannot have milk. https://www.coolmilk.com/
Allergies
Does your child have any Allergies? It is vitally important that you let us know before your child starts Nursery.
---
Enrollment
Before your child can start school the office must have a copy of their birth certificate and also Proof of Address. We also need a family photo as this helps the children to settle in and it gives them something to talk about. 
If you are on income support or any other benefit please fill out the free school meals form on the back as this will help the school. Unfortunately Nursery is not  entitled to free school meals  (they start in Reception).
---
Starting Nursery
We understand that starting a new Nursery is big step for you as well as the children. However it is important that Parents leave as soon as possible.  This actually helps children to settle more quickly. Remember, we will call if necessary.