2016 Team of the Year – Woodcroft Football Team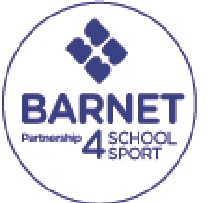 Woodcroft footballers were awarded Team of the Year at Barnet's prestigious School Sports Awards on Friday 30th September. At the presentation ceremony held at Finchley Arts Depot our boys were presented with their trophy by two up and coming stars of rugby from Saracens.
You can see their glittering prize in our now overflowing awards cabinet located in the main foyer. Last season our team won a clean sweep of major trophies including the two Barnet knock out cups (Martin Cup and Dick Bailey Cup) and the Munroe Shield (overall league champions). They were also runners-up in the North London 6-a-side tournament. This award is a fitting climax to what has been quite an amazing year for Football at Woodcroft! Congratulations must also go to Mr Judd and Miss Clarke for their support and coaching of the team.