Safety In Our Local Parks
Burnt Oak schools are keen to support our local communities following the recent events at Montrose and more general issues with park safety. We are responding to ongoing concerns that have been expressed by our pupils in class, and our families at the school gate. 
Local Headteachers wrote a letter to Barnet Council about these concerns. We are pleased to report that support has now been offered to our pupils through safety talks, workshops and counselling for those in need.
However, worries still remain in relation to our families and their ability to safely access the local parks and open spaces, especially as we approach the summer holidays. 
Burnt Oak schools want our communities to have a voice! We have joined together to create a short questionnaire to collect your views. Your responses will then be put to Barnet leadership at a special schools' forum to be held before the end of term. 
We now need as many families as possible to complete our questionnaire! Click here …
Links will also be sent out by email and text. It only takes 5 minutes so why not do it now!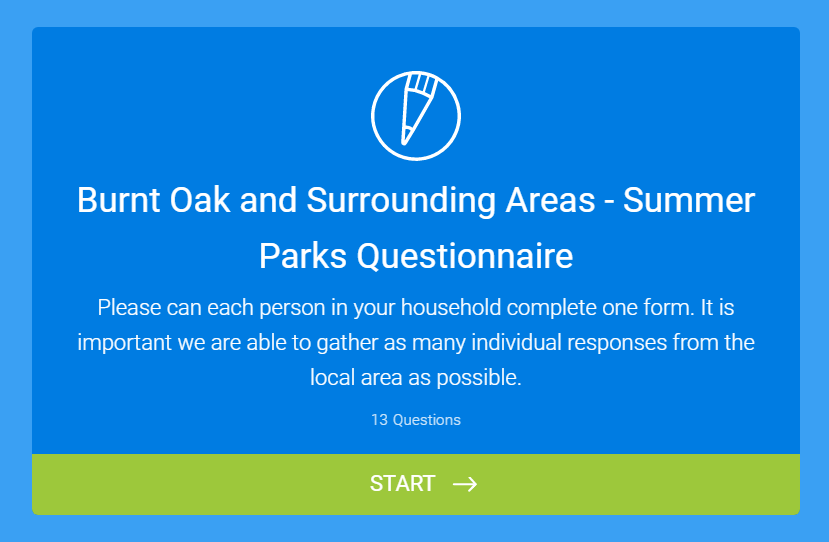 We want all of our children to feel safe. We want our families to feel heard! Please take part in our questionnaire. Thank you.